Twenty-five students from Hillside High School-Junior Officers' Reserve Training Corps (JROTC) and Peer Leadership classes, participated in a community service project at the Community Foodbank of New Jersey in Hillside, on October 27th. During this trip, students packaged over 1,000 bags of pasta to help alleviate hunger and poverty in the community. The students are looking forward to future projects and opportunities! Great work guys @hillsideajrotc! #hillsidenj #hillsidehighschool #jrotc #givingback #foodbank #community
W.O.K. Middle School has been very active this week! Not only was there an awesome club fair for students to see all the fun activities offered, but also, the Union County Prosecutor's Office hosted an anti-cyberbullying assembly. Thank you, Ms. Mathura, for the photos! #wok
Is that Superintendent Glover standing next to NBA Legend Magic Johnson? Yes, it is! On Thursday, September 28th, 2023, Superintendent Glover attended a historic conference @keanuniversity for the New Jersey Alliance of Black Superintendents! Major moves only! #hillsidenj #kean
Join the Hillside Board of Education on Saturday, October 28th, 2023, for the Pink Tie Gala at Hillside High School from 6:00 - 10:00 pm! Great food, music, outfits, an auction, and more! See the flyer for more information!
On Wednesday, September 27th, 2023, Hillside High School hosted a College Fair. The Cafeteria was crowded with students and parents, conversing with representatives from Universities such as TCNJ, Drew, and more! Shoutout to Principal Woolard, and Hillside High School staff!
Hillside Innovation Academy was bustling during their Back-to-School Night earlier this evening! Thank you, Principal Silva, Ms. Vazquez, HIA teachers, and staff for providing your parents and students with an enjoyable back to school night experience! #hillsidenj #hia
Walter O. Krumbiegel Middle School hosted their Back-to-School Night last night (9/26/2023)! We're still going strong early into this new school year, thank you teachers, students, parents, Principal Wilson, and Ms. Mathura for capturing these great photos! #hillsidenj #wok
Hurden Looker Elementary hosted a Ruby Bridges Assembly today! Thank you, Hillside Chapter of the NAACP, for attending and educating students about Ruby Bridges, the first African-American child to desegregate United States Elementary Schools! #hillsidenj #rubybridges #schools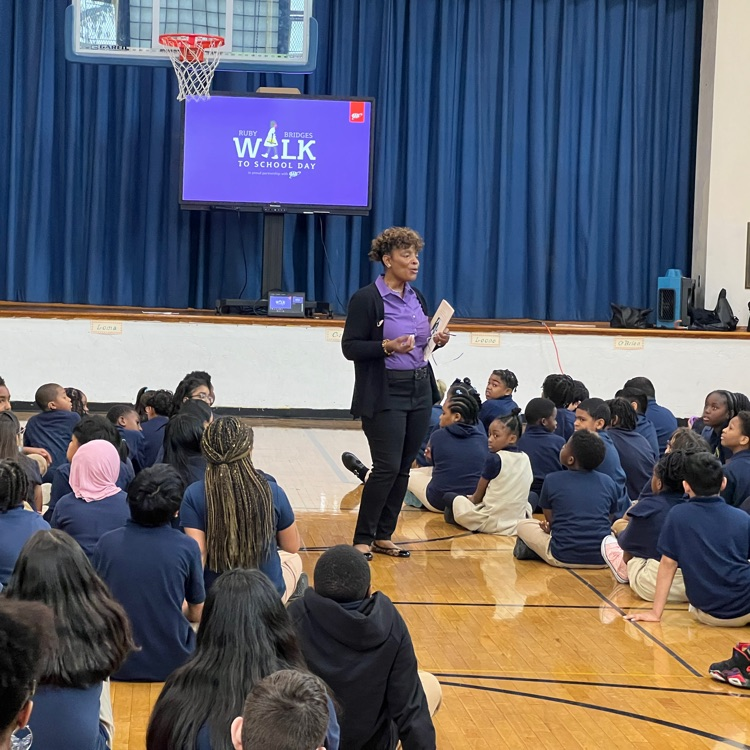 Innovative, interactive education at Hillside Public Schools! These awesome photos were sent in by Ms. Altenor at Ola Edwards Community School. Ms. Altenor and her students had a blast working in groups to solve math problems, using dry-erase markers! Keep up the great work!
Hillside High School hosted its Back-to-School Night tonight (9/19/2023)! These photos capture only a percentage of the energy and amount of people within the High School building, thank you to the staff, administrators, students and parents! #hillsidenj #hillsidehighschool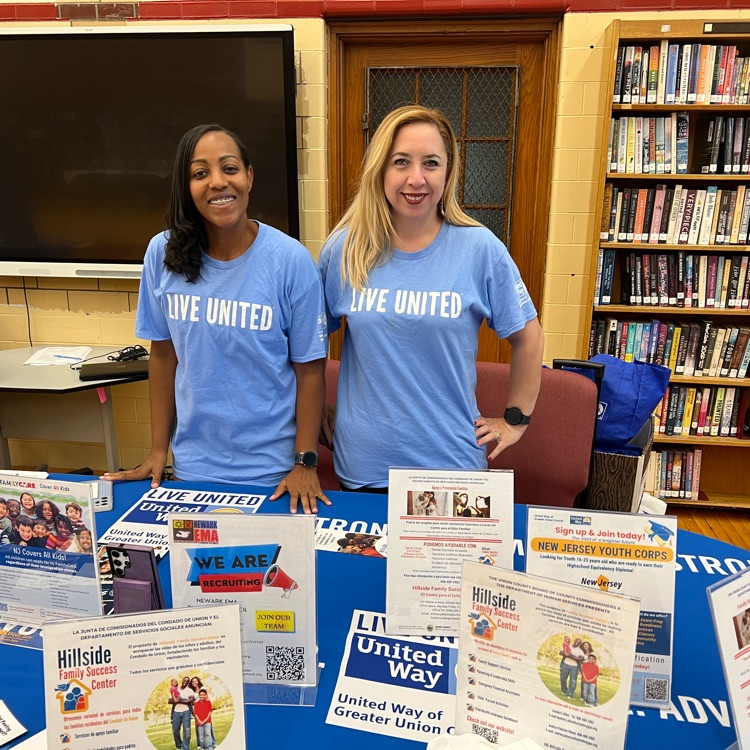 Everyday at Hillside Public Schools is an adventure! There's always interesting, interactive learning taking place no matter where you go. A prime example is the Culture Day which took place at Ola Edwards Community School today! Students had a blast presenting about their home countries and cultures, bringing in props, and wearing attires from their country. Shoutout to Ms. Talari for hosting this fun activity for her students! #hillsidepublicschools #hillsidenj #olaedwardscommunityschool #cultureday #interactivelearning
We love to see our families doing math together! Thank you for participating in Back to School Night.
Our primary grade teachers engaged in learning about incorporating computer science into their lessons through our Amazon BootUp Initiative.
Shout out to Ms. Carriann DeSanto at Hillside High School, who received a Congratulatory letter from the President of the College Board! This letter thanks Ms. DeSanto for her work in helping to evaluate and score close to 5.2 million AP Exams, back in June 2023, alongside 23,000 other high school teachers and college faculty!
On September 13, 2023, six (6) Hillside High School JROTC cadets attended the West Point Experience hosted in Newark, NJ! In attendance were other local schools including our sister battalions-Irvington and Union High School. Our students stood out as they were in their JROTC uniforms, interacting with other schools and expressing their interest in joining the military! Thank you to Lieutenant Colonel Drakeford! #hillsidepublicschools #hillsidenj #westpointexperience #hillsidehighschool #jrotc #newarknj
Each year JROTC programs must conduct what is called a Service-Learning Project. Students are able to identify essential needs in their school or community and then decide on their approach. This year the JROTC program partnered with Hurden Looker Elementary School as they worked through their theme of Healthy Minds, Healthy Bodies! JROTC students (periods 1-3) and Peer Leadership (period 4) explained the importance of nutrition and physical fitness to the elementary students, and also cheered from the sidelines to encourage all who participated! Great work, JROTC & Hurden Looker Elementary! #hillsidenj #hillsidepublicschools #jrotc #hurdenlooker #servicelearning
Superintendent Glover, Supervisor Lisa Corona, and our middle school and high school math and science teachers experience virtual reality through @PrimsVR. We are excited to incorporate this technology into our student learning experiences.
Shoutout to Ola Edwards physical education teacher, and cup stacking advisor, Mrs. K., who created this "Welcome to OECS" sign using cups! We love to see creativity flourish at Hillside Public Schools! #hillsidepublicschools #hillsidenj #cupstacking #fun #creativeeducation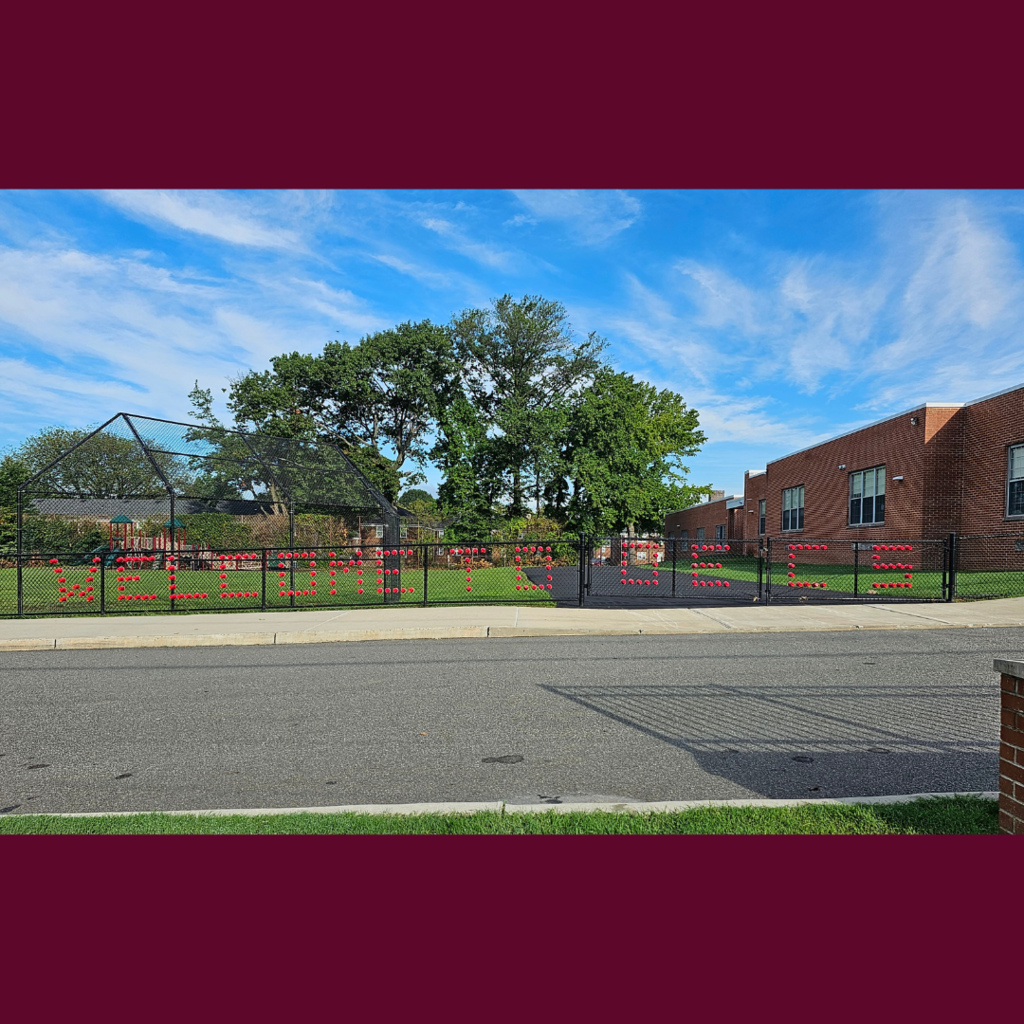 Hillside Public Schools recognizes Hispanic Heritage Month, celebrating the diversity and accomplishments of Latinos in America throughout the entire month via a variety of activities and celebrations! Check
www.hillsidek12.org
, and "Hillside Public Schools" announcements for continuous updates!
Last Monday was September 11th, and Hillside Public Schools held moments of silence throughout the district in remembrance of those tragically lost on 9/11/2001. Shoutout to Ms. Altenor from Ola Edwards Community School for sharing photos of students engaging in their 9/11 writing prompts! #hillsidepublicschools #hillsidenj #neverforget #september11 #remembrance